Halloween Horror Nights 2022 is here! From September 2nd through October 31st, Universal Orlando is creating the long-awaited haunted adventure with themed haunted houses and intense scare zones. A larger event production with heart-stopping scares like never before have arrived. What's in store for us this year? Keep reading and step to the other side of evil as we reveal a small glimpse into Halloween Horror Nights 2022.
The Weeknd: After Hours Nightmare
Enter the grotesque mind of The Weeknd for a nightmare creation of his After Hours music. You will encounter a slasher, the extreme plastic surgery at the hands of bandaged maniacs, and an unnatural mannequin masquerade.
It's Halloween at Halloween Horror Nights 2022
Visit Haddonfield, Illinois at Halloween Horror Nights 2022, and meet Michael Myers on a brutal killing spree. You will embrace pure evil on a gory tour of this house. This house reinvents the original 1978 horror classic, Halloween.
Universal Monsters: Legends Collide
Dracula, The Wolfman, and The Mummy come together for one of the scariest houses at Halloween Horror Nights 2022. Egyptologists discover a misinterpretation and realize Anubis has a wolf head, making him Wolf Man. The original video plays to tell the story of the three characters. The house is divided into three sections: a warehouse, a cemetery and a museum. Beware as you journey through the scare zones!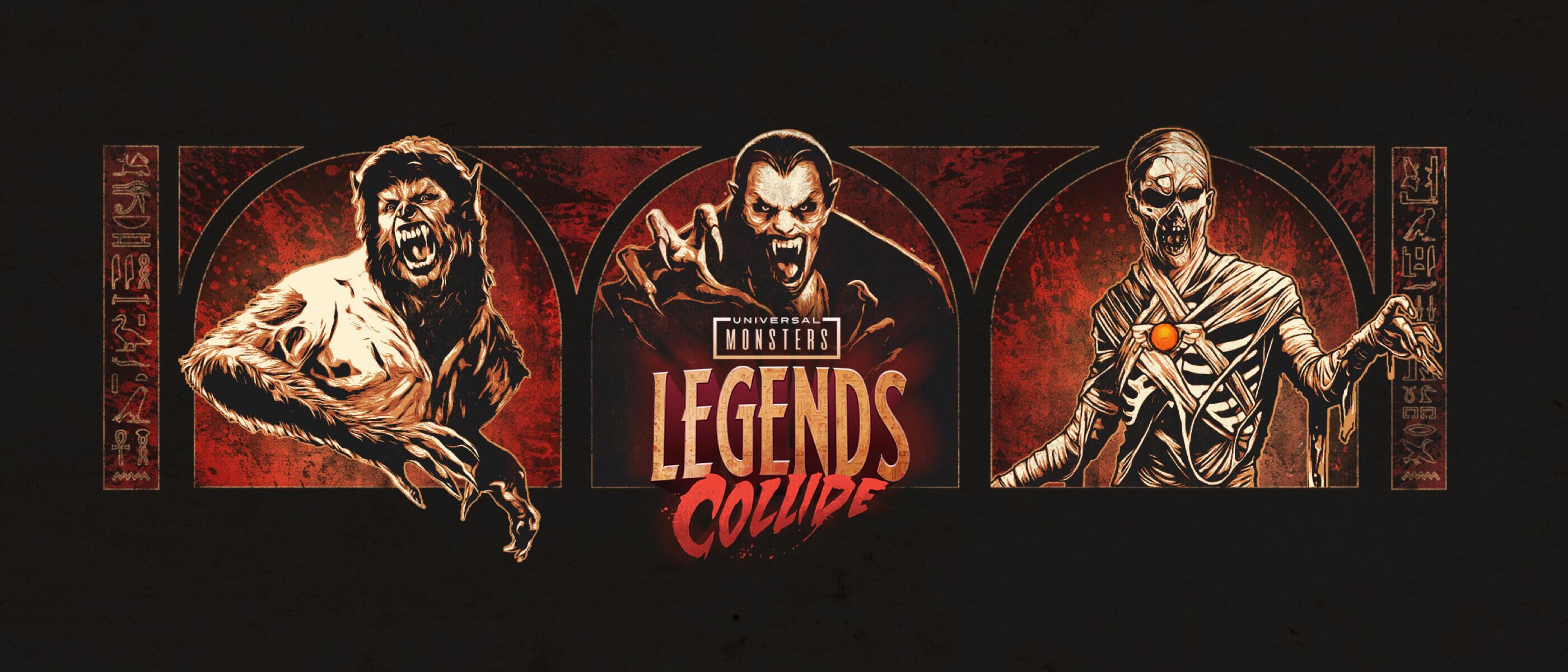 The Horrors of Blumhouse Haunted House: Freaky and The Black Phone
Blumhouse has been done before, but Halloween Horror Nights 2022 does it a little differently. This haunted house takes you inside of an abandoned strip mall where Blumhouse Video is open for the night with only two terrifying movies available for rent. Enter at your own risk and be prepared for entry into an evil portal to the world of Freaky and The Black Phone. Meet La Dola dagger from the film. You'll get chills as you listen to the dialogue explaining the evil curse and the story of the Blissfield Butcher. As you journey deeper, you'll find a broken case that once housed the dagger. Who has it now? Dare to take the adventure and find out.
Spirits of the Coven
A coven of witches lure you into a 1920s speakeasy, where you will discover their true form. Be careful or you might become an ingredient in the witch's brew. Expect jump-scares and graphic scenes that are staged for the gore.
Bugs: Eaten Alive
Enter this futuristic 1950s home for a disgusting tour of terror. This house surrounds you with slime and grotesque bugs. Expect to be terrified by human-eating bugs of a very different kind. You will step through the fog of gasses and be attacked by many-legged terrors. All your senses will be under attack as you are eaten alive.
Fiesta de Chupacabras
Fiesta de Chupacabras is a Latin American village where Chupacabras are a celebrated legend. This colorful fiesta turns red, as the streets become lined with blood. Tour this house and meet the legend, if you dare.
Hellblock Horror
This prison houses savage monstrous creatures. You will encounter inmates of different kind in Hellblock Horror. Their prison break is your death sentence.
Dead Man's Pier: Winter's Wake
Walk the shipwreck among undead fishermen seeking revenge in a New England fishing village. Expect jump-scares throughout the dark and foggy maze. As with other houses, gore is an element. Beware of their hooks.
Descendants of Destruction
Following a meteor crash and the loss of most of humanity, a post-apocalyptic world lurks in an underground subway tunnel in New York. You will meet face-to-face with bloodthirsty mutants in their underground layer.
Jump-Scares and Gore at Halloween Horror Nights 2022
Beware of the jump-scares and the gore at Halloween Horror Nights 2022. Some graphics are animated, but every staged event is realistic, and accompanied by the splatter of bodily fluids (compressed air and water). You'll discover several graphically staged scenes, including a girl with her head smashed on the toilet seat, a saw mutilation and the Butcher driving a knife into a girl's chest. Special effects are utilized for a strong element of gore. This event is not for children or the faint of heart.
Stranger Things at Halloween Horror Nights 2022
There is no haunted house for Stranger Things at Halloween Horror Nights 2022. This might seem like a bit of a disappointment for fans, since the release of a new season has everyone excited. However, Netflix is keeping the focus on the screen and avoiding off-screen events at this time.
Planning Halloween Horror Nights 2022
If you are planning your vacation to Halloween Horror Nights 2022, there are a few things you will need. Transportation and a comfortable place to stay are at the top of the list. RentWithLeo creates the ultimate vacation with premium transportation and a private villa in one package. Lodging near the attractions creates an advantage. Plan your stay just minutes from Halloween Horror Nights 2022. Relax in the comfort of a spacious home with two king-size beds, one queen, two bunks, and three full bathrooms. Bundle your vacation package with transportation, and enjoy a premium Jeep Grand Cherokee Laredo with a satellite navigation system programmed with popular destinations to guide you on your Orlando adventure. Indulge in the luxurious resort experience in a private villa with accommodations designed to help you get out and explore. Enjoy your stay with RentWithLeo and explore a world of evil at Halloween Horror Nights 2022.